On September 6, 2021, Dr. Francesco Gatto, CSO and Cofounder of Elypta, will visit BioInnovation Institute for an exclusive talk about cofounding Elypta and share learnings about their entrepreneurial journey.
The event will focus on the entrepreneurial journey of Swedish molecular diagnostic company Elypta and how they have developed a systems biology platform focused on preventing cancer mortality by developing a liquid biopsy platform for the detection and monitoring of the disease. Moreover, Francesco Gatto, recognized as one of Europe's top 35 Innovators under 35 by MIT Technology Review for his groundbreaking research at Elypta will share his leanings about how liquid biopsy based on metabolism could predict the evolution of several types of cancer and fine-tune treatments.
Program of the day:
14.30-15.00 Doors open
15.00-15.05 Introduction
15.05-15.35 Dr. Francesco Gatto "The entrepreneurial journey of Elypta: Developing a system biology approach to preventing cancer mortality."
15.35-15.50 Fireside chat, Dr. Francesco Gatto, Elypta, & Jens Nielsen, CEO, BioInnovation Institute.
15.50-16.00 Q&A session and closing remarks.
16.00-16.30 Informal networking and closing reception.
Please note that the event has free admittance with 60 tickets available. Please sign up quickly to secure your seat.
About Francesco Gatto, CSO & Cofounder, Elypta
Francesco was named MIT Innovators Under 35 in Europe in 2018 and Pioneer of the Year for the same list. He holds a Ph.D. in Systems Biology from the Chalmers University of Technology and an M.Sc. in Chemical Engineering from the University of Padova. His research projects resulted in 3 patent families that paved the way to the foundation of Elypta, whose core technology revolves around an innovative liquid biopsy for cancer, possibly the first one based on metabolism. He led the early entrepreneurial activities to secure venture capital and public funding now exceeding 10 M€. He is the project leader for an EU Horizon2020 grant to conduct the largest ever clinical study in kidney cancer diagnostics. He has authored 20+ papers on cancer research. He lectured in international advanced courses in systems biology, co-organized two national conferences, contributed to the National Encyclopedia of Italy, and was an invited speaker in several conferences and symposia – including the EU joint Research Centre. He is a member of the American Association of Cancer Research, the European Association of Urology, the American Society of Clinical Oncology and the Aspen Institute (Italian Talents Abroad). Read more on Elypta and MIT technology review
About Elypta
Elypta is a molecular diagnostic company focused on preventing cancer mortality by developing a liquid biopsy platform for the detection and monitoring of the disease. The approach is based on the measurement of the complete profile of human glycosaminoglycans as biomarkers of tumor metabolism and the use of machine learning algorithms to generate a score against cancer-type specific signatures. Studies have shown exceptional accuracy in renal cell carcinoma and the clinical development program includes multiple other indications.
The academic research & development leading to the founding of Elypta were conducted at the Systems and Synthetic Biology division, Department of Biology and Biological Engineering at Chalmers University of Technology, Gothenburg, Sweden. Read more on https://elypta.com/
About the Talks at the Square event series at BioInnovation Institute
'Talks at the Square' is an event series by BioInnovation Institute (BII) with a key focus on spreading ideas and knowledge in life science entrepreneurship to inspire researchers to bring science out of the lab and into the economy. The events feature high-level international speakers with topics that emphasize innovations and inspirational topics within bioindustrials, health tech and therapeutics. The Talks at the Square events are hosted by BioInnovation Institute at the Square event space at the BII facilities in Copenhagen Bio Science Park (COBIS) in Copenhagen. Read more on: https://bii.dk/events-and-news/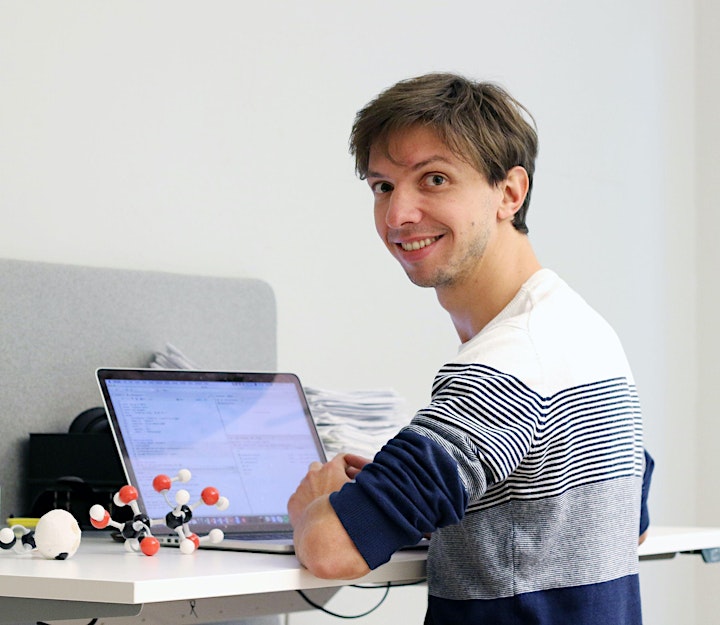 Meet Francesco Gatto at BII's Talk at the Square event on September 6.